Culture Report - The Andalusian Orchestra from Ashdod
By Mordechai Beck, Jerusalem Post, 17.9.18

THIS YEAR was a special one for the Israel Andalusian Orchestra – Ashdod. Not only has it reached the 25th anniversary since its founding, but in January of 2018 it also received recognition as a national ensemble for Israel, on par with the Israel Philharmonic Orchestra (IPO).

"This has been a long process," Ya'akov Ben-Simon told The Jerusalem Report, "but
we stayed with it until we achieved our goal." Ben-Simon, who is both the administrative and musical director of the orchestra, enthuses over the new status given his orchestra by the government:

"We received recognition for what we have done in the past. On the other hand, recognition has given us a responsibility to maintain our quality, and to retain that which is unique about the Andalusian tradition." The background to this development is important in that it throws light on the fate of Oriental as opposed to Occidental culture, as a whole, and specifically musical culture in Israel. An ensemble such as Ben-Simon's has been around for a quarter of a century, performing countless times in Israel and abroad, but only now has it reached the status of a national project.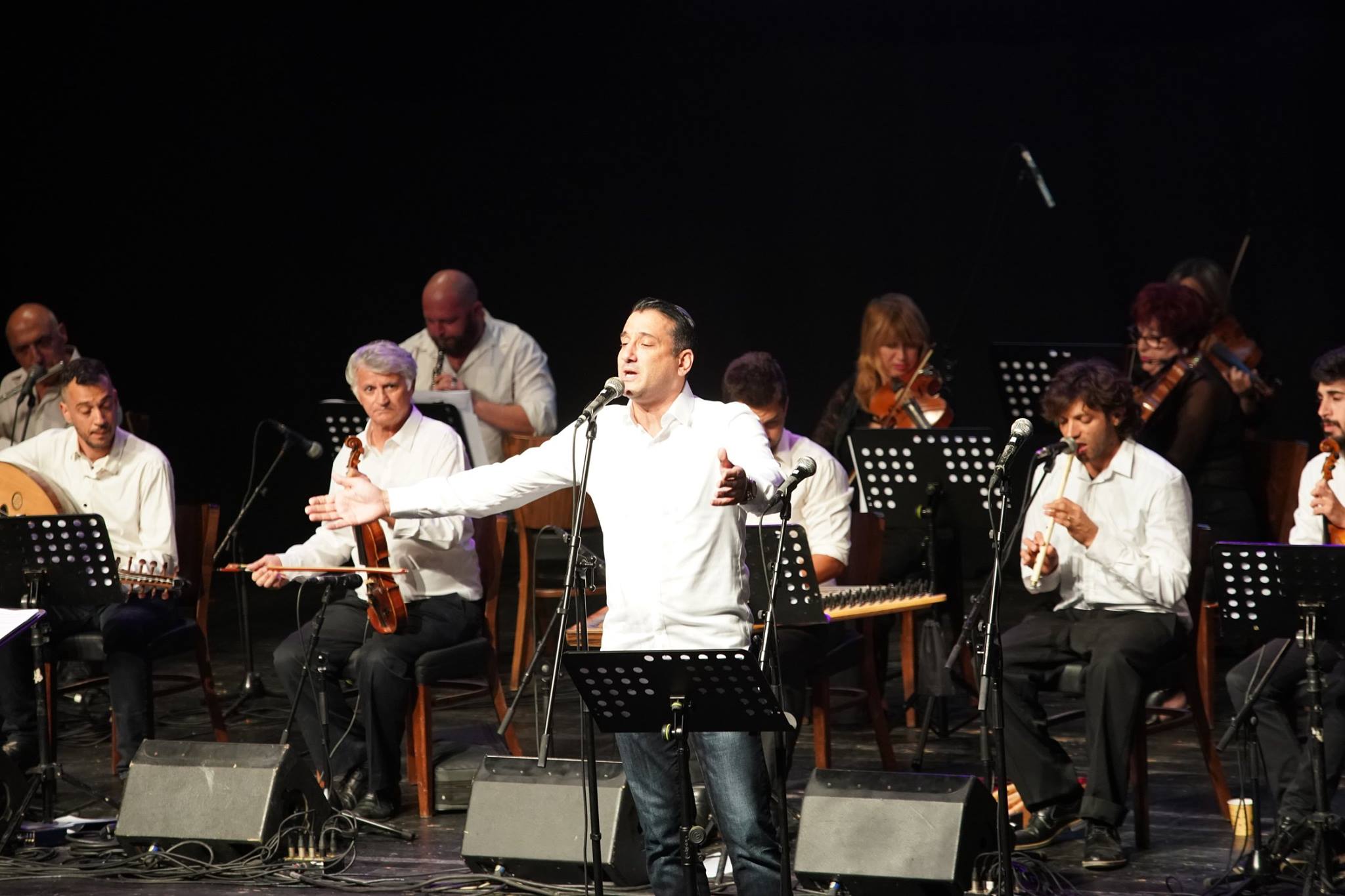 THIS IS in no small measure a reflection of the bias of Western culture, in general, and of music, in particular. Oriental or Mediterranean music was not considered to have a classical tradition similar to that of the West. "The Ashkenazi elite,"notes Avi Shoshani, founder and director of the Center for Middle Eastern Classical Music, "could not conceive of there being another form of classical music outside the Western canon. In fact, classical Arabic and Eastern music was formulated centuries before Western music started to develop in the Middle Ages. Even so-called Oriental Israelis working for Israel radio's music programs, had imbibed the Western classical tradition, and were drawn into this viewpoint."

This has been a process that has changed very slowly in Israel as the history of the Andalusian Orchestra demonstrates. Started by some local enthusiasts in Ashdod, in the south of the country, it drew on existing musical themes that were part of the traditional fare in the local synagogues, where bakashot (supplication prayers ) and piyyutim (religious songs) were part of the Sefardi rites. Many of these prayers were played outside the synagogue, accompanied by a wide variety of
Eastern instruments.

"What the orchestra has done," says Ben-Simon, "is to take this music, which is played in synagogues, at private parties, or as folklore, and elevated it to a next level by putting it on stage in front of a mixed audience. It gave the musicians as well as their audiences an opportunity to be proud of their tradition with the music that they knew".

It was not by chance that Ashdod was the central location for this music since that is where many North African immigrants settled. The population included musicians who loved the piyyut and the other traditional music of their background. "Two musicians," explains Ben-Simon, "took it upon themselves to teach the young people the tradition of piyyutim. We could no longer rely on parents teaching their children. From this core of youngsters the orchestra was formed.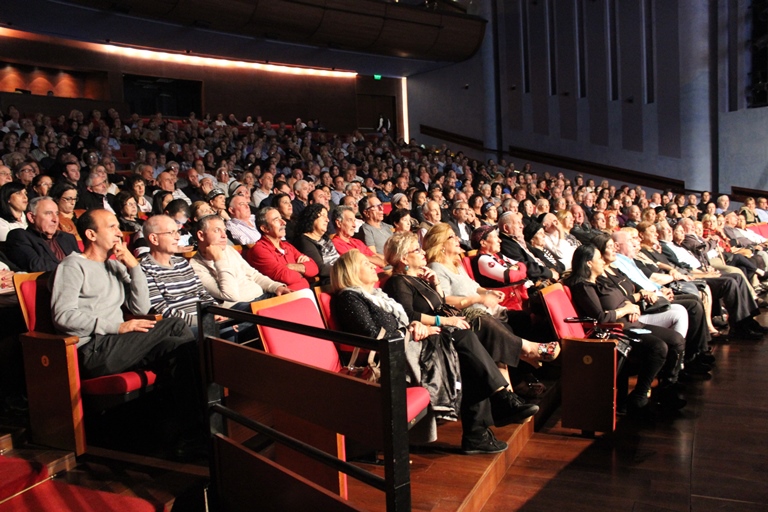 ODDLY ENOUGH, Ashdod is also populated by many immigrants from the Former Soviet Union (FSU), and their musicians joined in the orchestra. Of course, there was a difference. Unlike the Western- trained musicians who read their music from notes, the North Africans learned their music aurally. That was the tradition, as it is all over the Orient. This is one reason why the Westerners never thought that Eastern music had a serious classical repertoire; too much improvisation, too little documented notation. Nevertheless, the individual who began the process that led to the orchestra, Dr. Avi Amzallag, who was central to the whole effort, came from two traditions. Firstly, he knew the classical Oriental repertoire and was the first musical director of the orchestra and its conductor. He also had studied the Western classical
tradition. Secondly, he knew the Andalusian tradition from within. Thus he was able to connect the two."

"The orchestra comprises some thirty musicians," explains Ben-Simon. " For some of the musicians this is their main source of income. Others supplement their income with teaching, playing in other ensembles, working on arrangements, etc. In addition, the orchestra boasts a number of conductors, including female conductors. Our Andalusian tradition gives space to women. We have many female musicians, including singers. The conductors are adept at combining the different parts of the orchestra, especially those with a North African background and those from the FSU."

In time, other ensembles arose, which also called themselves Andalusian, such as those in Ashkelon and Jerusalem. "We act as a sort of umbrella body to these other groups. The difference between them and our ensemble is that they tend towards world music, whereas we keep to the unique tradition of Andalusian music."

In explaining what is uniqe to Andalusian music, Ben-Simon refers to the makamim, or scales, typical of the genre. "If you were in Morocco, Tunisia, or Algiers, you would hear Andalusian music, but with different styles, influenced by the music of the locale. Today, when there are so many outside influences it is impossible to keep these influences out. But we try to combine the best ones and add it to our tradition, which emerged from Hebraic tunes combined with Arabic ones."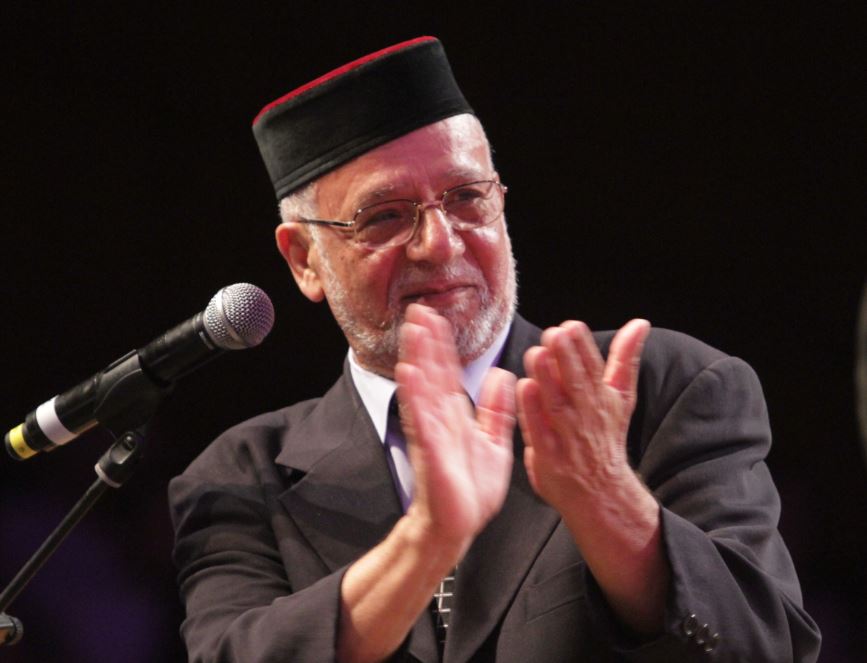 He describes his work as a delicate balance between keeping the tradition and absorbing positive influences from the outside. "The Andalusian tradition began in the Golden Age of Spain (circa 9th century), which fused different sources – some of them from classical Arabic music, some from Christian musical tradition, and some from Berber music from Morocco, which both Jews and Moslems used. The Jews took the music and clothed it with Hebrew words. Moreover, there is a tradition of tolerance that goes with this music and that is what we want to uphold, as evidenced by the women musicians and singers. It is a music that was born in a period in which the importance of tolerance, dialogue, and of working together was stressed. This is a Sefardi tradition. Today, there are some in the community who are not happy with the idea of women singers. I respect them. At concerts, where we advertise that there will be women singers, they simply don't come. But this fundamentalism is not the Sefardi tradition. Moreover, we have continued the Sefardi tradition. For example, we participate in a concert that plays Andalusian music, in which we present piyyutim in Hebrew, alongside songs in Arabic. It is important to us to have this type of coexistence."

The orchestra uses instruments typical of this music: the oud, kanoon, darbuka, kamanche, saz as well as violin and accordion. "We have taken upon us special roles which no other orchestra will take on itself, social and historic roles. We organize concerts for thousands of young people and children each year, in kindergartens and schools. We demonstrate
our music to these children who have no idea what the music is or what the instruments are. They've never been exposed to them. We also give many academic lectures, and do research. That is all part of our commitment as an orchestra."

The ability of the orchestra to connect with the surrounding Arabic world is perhaps one of its most important roles. In October of 2017, for example, it was invited to Morocco, a country that has no diplomatic relations with Israel. Ben-Simon is particularly pleased with the reception the orchestra received there.

"Morocco is the world center of Andalusian music. Every city has Andalusian music, some have a conservatory for the music, all have discs, so that even a young person will know what a kamanche is. We went there with a great deal of humility, partly because of the complexity of the political situation. Mindful of this, we were very sensitive. It
was important to us how we presented ourselves. We didn't want to boast that we were a big thing. It seemed to work since we were received with a great deal of respect and enthusiasm. We organized two concerts, one in Marrakesh the other in Casablanca, both of which were received with high praise. Our audience included local musicians, Muslims
and Jews, and the local media. It was very important to me personally to discover what Morocco could give us, and not mix our tour with politics."

One result of this trip was that the orchestra arranged for some of the best Muslim musicians to come to Israel. "Of course," adds Ben-Simon, "we cannot publish their names, because of the political situation. To our chagrin, fundamentalism, which is on the rise, prevents them from revealing who these musicians are. Among them were leading teachers who were willing to share their knowledge with us. This led to the appearance of musicians to whom an Israeli audience is not normally exposed.

"It is also true that in Morocco we met with musicians, who expressed their sadness at not being allowed to come to Israel. But generally we succeeded in having a dialogue between professionals, which maybe stayed "under the radar" but which continues until today. We were able to be emissaries for Israel, without conspicuously waving a flag as Israelis.

"We went at a time when there was a festival of Andalusian music in the city of Mogador. To appear there was a great privilege. We had formal and informal meetings with the musicians, workshops and master classes, all of which motivated us to return to work. We were exposed to the roots of Andalusian music, without which we could not continue to develop."

THE FESTIVAL was started by André Azoulay, who is an adviser to the king of Morocco. He succeeded in establishing a festival in the city of Essaouira in which different styles of Andalusian music are played by musicians who come from all over the world. These include Muslims and Jews, including Israeli musicians. Just as Ashdod underwent a revolution in culture, so Mogador has become a center for music in Morocco – not just for Andalusian music, but also hosting jazz and classical music festivals and showcasing Ganawa Berber music from the Atlas mountains. This brings a whole new world of culture, especially of Andalusian music. Jewish poets and singers know there is a place where Andalusian culture flourishes, in Hebrew and Arabic.

Jewish Moroccans heard music over three days that they were unable to hear in Israel, and with choirs, too. It was a dream. Azoulay also initiated Beit Zicharon – a restored synagogue in Morocco that has become a center of Jewish Andalusian music. This has become a place for tourists to visit as a showplace of living culture. Quietly, we established ourselves there. We were guests but we began a dialogue. A highlight of the tour was our appearance before the king. We will continue to appear in Morocco, if they're not afraid. Our own plans are to tour more Arab states in the near future."